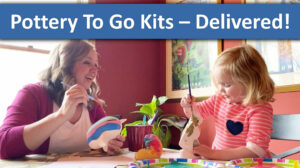 Just Add Water…
Pick your Pottery ($20.00 ea. plus tax)
Pick your colors by number (five colors)
Email us with name, address, and credit card info (number, exp date and code), or we can call you for numbers.
We will deliver, leave outside and email/text to let you know. To discuss other selections or with questions, call us at 847-681-1025. (Message if we're not in)
Select Pottery To Go Tab to get your creative started.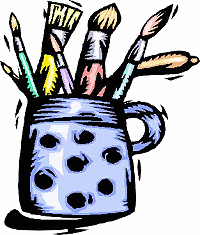 Pottery & Craft Studio
Paint and Take Pottery
Fired Ceramics
Tie Dye
Watercolor Arts
Glow in the Dark Painting
Sand Art
The only Paint and Take Studio using
Non-Toxic, Odor-Free, Latex-Free Paints and Glaze*
*Patented

Walk-ins Welcome…
Generally Open Every Day:
11:00am-5:00pm
(Last seating at 4:00pm)
Call daily for exact hours

Kids Birthday Parties
Walk-in Studio Painting
School/Group Field Trips
Art Enrichment Programs
On-Site Art Programs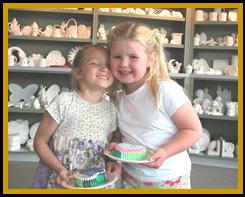 What Is Sunshine Arts & Crafts?
We are a painting and craft studio offering both Paint and Take as well as Fired Ceramic art for any age. You don't have to be an artist to have fun. Our Studio offers a relaxed atmosphere and all the help you may want. Everyone can be an artist-just let your imagination go.
---
Gift Certificates Available