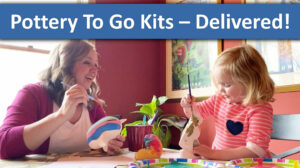 Just Add Water…
Pick your Pottery ($20.00 ea. plus tax)
Pick your colors by number (five colors)
Email us with name, address, and credit card info (number, exp date and code), or we can call you for numbers.
We will deliver, leave outside and email/text to let you know. To discuss other selections or with questions, call us at 847-681-1025. (Message if we're not in)
Select Pottery To Go Tab to get your creative started.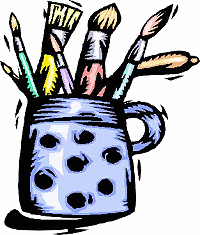 After 40 wonderful years our retail storefront is closing. I have enjoyed every moment with our many customers, and I look forward to seeing you for "Amazing Art" at your schools and Park Districts.
Have a sunshine day!
Debbie